Sitting Pretty Sculpture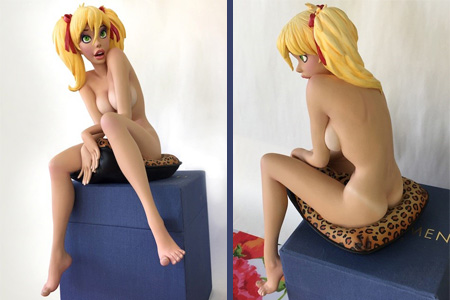 The new Mandy 'Sitting Pretty' sculpture is now available, either directly through me (I'll sign it for you) or from electrictiki.com.
There are three choices of pillow color - Magenta, Blue, and Chartreuse; and four animal print pillows - Leopard (shown), Tiger, Giraffe, and Zebra. I have several copies of each for sale myself; Electric Tiki has lots more. She is the biggest Mandy sculpture yet - if she were standing, she'd be 17" tall. Cost: $300, plus S&H. Contact me at dabeagle@aol.com to buy, or for further information.